Why Give?
Giving is a part of our Christian journey and not attached exclusively to the institutional church. Here at Evangel, we believe that all that we have is a gift given to us from God, and as an outflow of our love for Him, we joyfully give of our time, talents, and treasures. One of our values here is that "generosity makes room in our hearts for others." Giving is both an act of obedience and an act of worship.
*A tax receipt will be issued to all donors who give $25 or more in the calendar year.
There are three ways to give at Evangel...
Give Online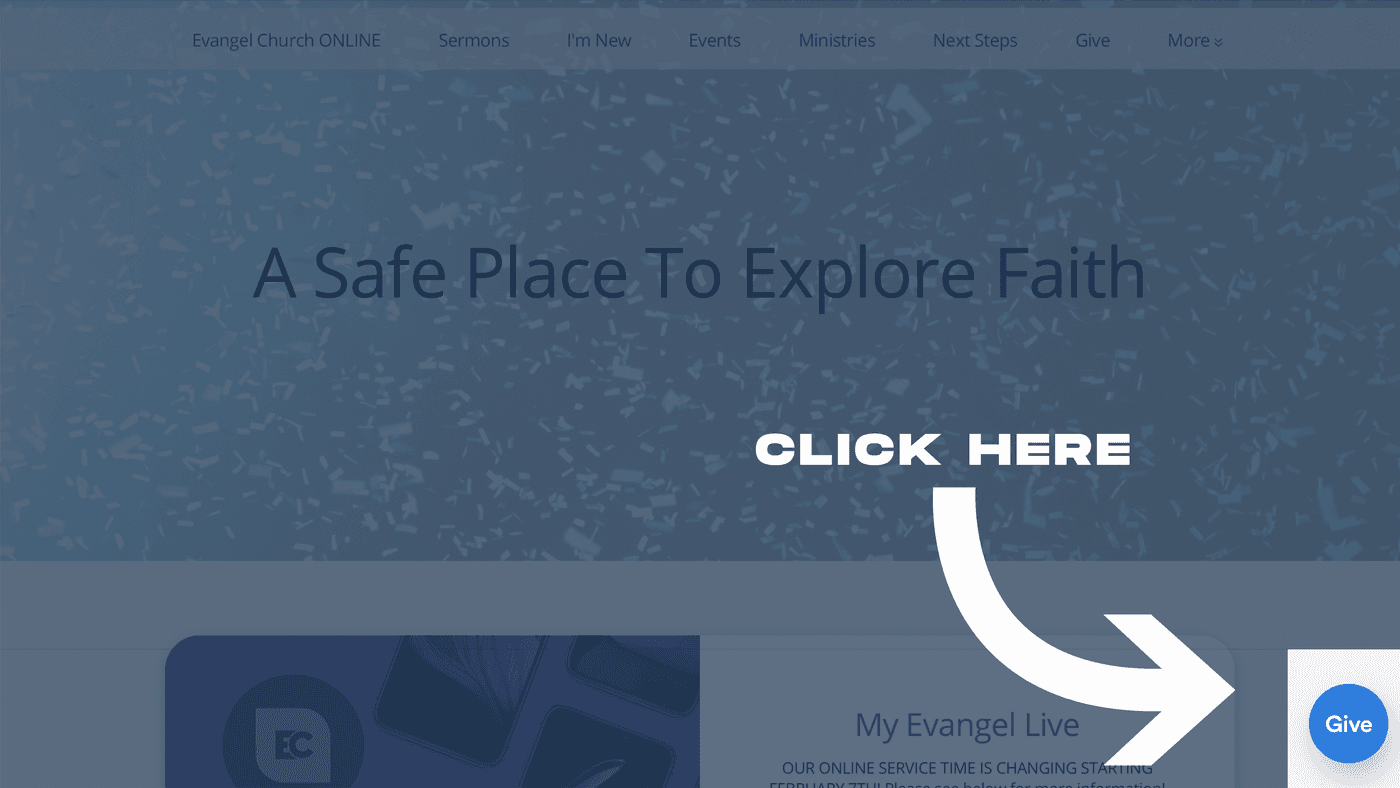 Want to give but don't want to get out of your pyjamas? Give online by clicking the giving trigger at the bottom right hand side of any page on our website. This will bring you to our online giving stream.
This will allow you to: (1) give a one-time gift, (2) schedule regular, ongoing giving.
In-Person Giving
We invite you to give in person at our 10:00AM Sunday service. Please note that we no longer take up an offering during the service, instead we have two giving stations located at the doors of the auditorium where you can drop your tithe and offerings. We also have a debit machine located in our lobby for your giving convenience.
We thank you for your continued support and partnership in the mission of Evangel Church.
Mid-Week Giving (Monday-Thursday)
Our offices are still open Monday-Thursday from 9am-5pm. Come stop by our office during any of these days during the week and give in person. You can give cash, cheque, debit, or credit! We'd love to say hello to you as well.
Flood Relief:
Please note, we are partnered with the Pentecostal Assemblies of Canada BC/Yukon District office in our BC flood relief efforts. Please click the link below to give to that ongoing cause.